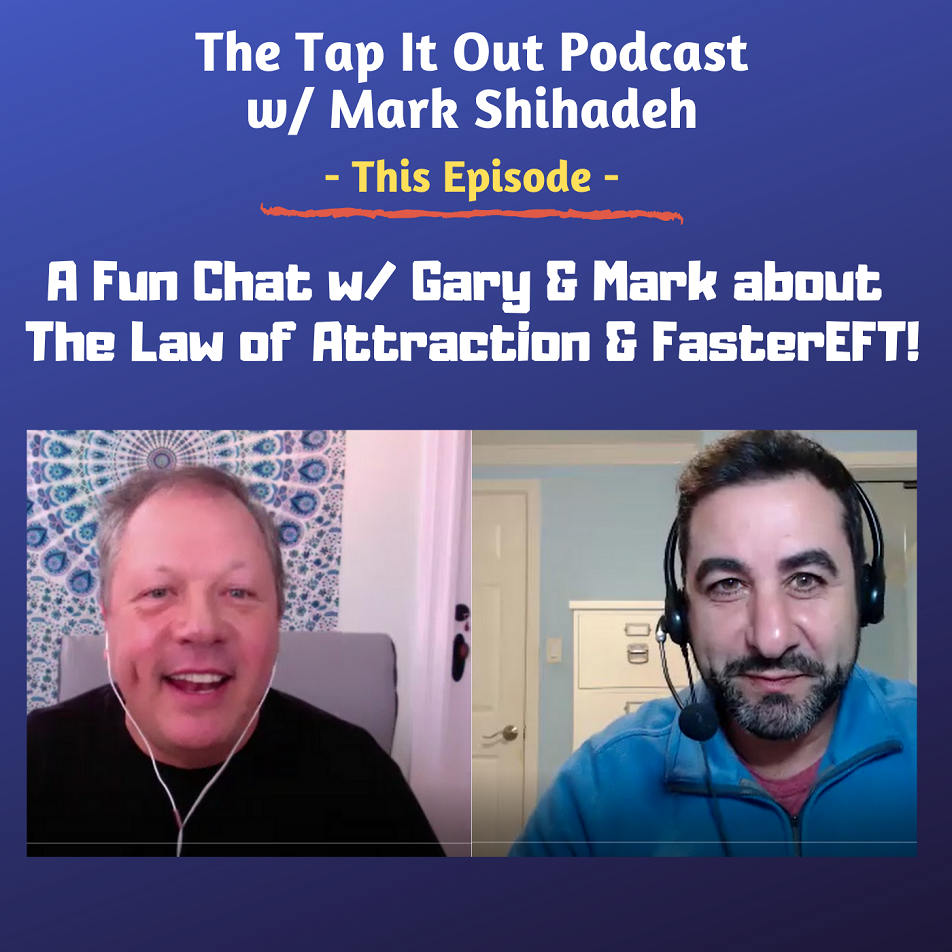 In this episode, Gary Temple Bodley and I have a fun chat about all things Law of Attraction and how Faster EFT is being adopted as an excellent tool to overcome limiting beliefs by changing memories. This was originally recorded for Gary's Law of Attraction Roundtable podcast.
In the fall of 2013, Gary began channeling a group of nonphysical teachers known as Joshua. Soon thereafter, Joshua asked Gary to start writing. Starting on November 15th, 2013, he wrote for one hour each day openly interpreting the message that Joshua was sending him. In eight weeks Joshua's first book "A Perception Of Reality" was completed.
To learn more about Gary's and Joshua's Unlimited Abundance Bootcamp, documentary, books and two podcasts, visit https://theteachingsofjoshua.com.
For more info on FasterEFT Tapping and leading edge, Law of Attraction principles, head over to my group http://Facebook.com/groups/TapitOut. I'm looking forward to meeting you.