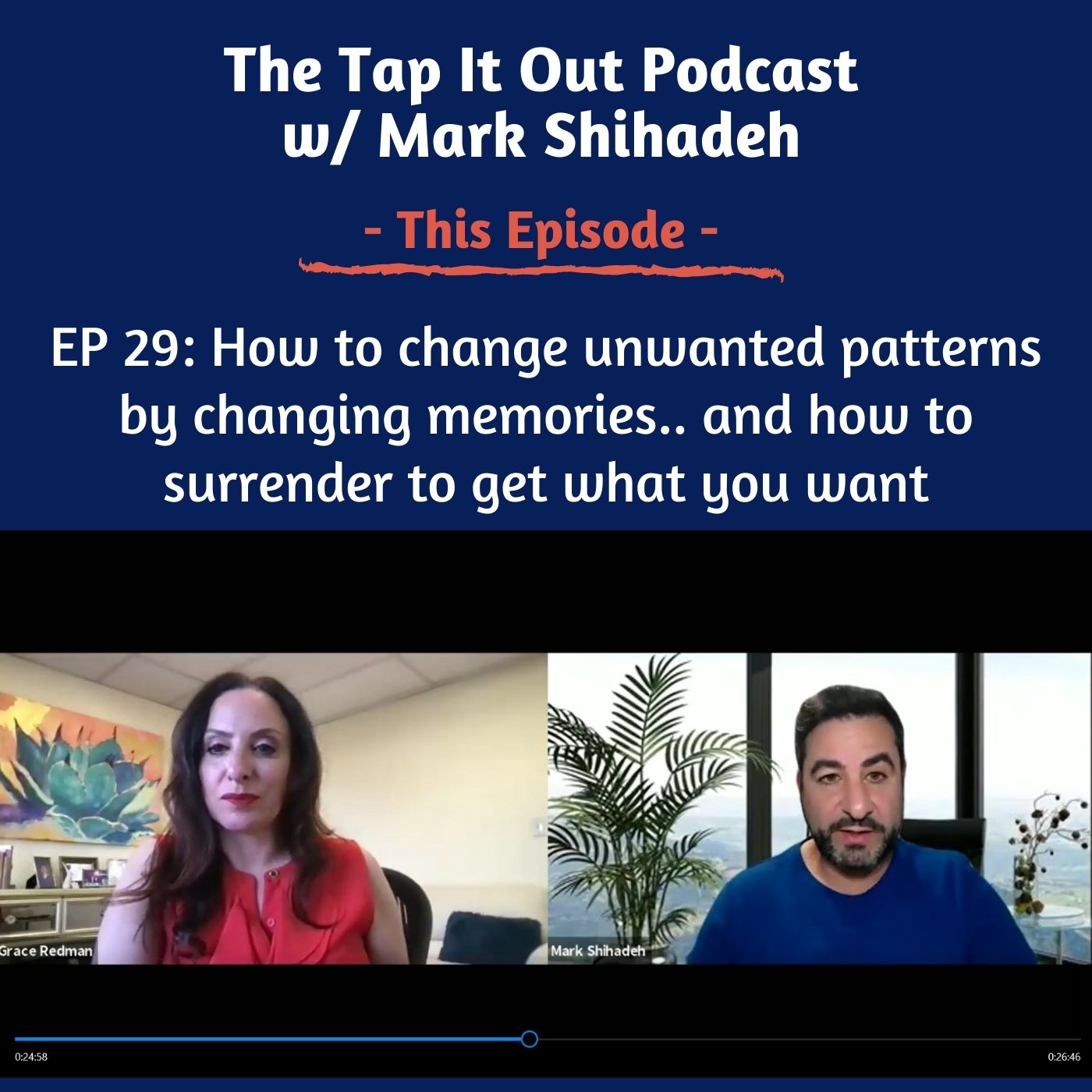 In this episode, I'm a guest on Grace Redman's Real Talk podcast.
We talk about how to change unwanted patterns by changing traumatic or bothersome memories, why surrender works to attract what we want, how to truly surrender, and so much more.
You can find Grace Redman's amazing podcast here: https://www.youtube.com/user/gracredman3.
For more info on FasterEFT Tapping and leading edge, Law of Attraction principles, head over to my group http://Facebook.com/groups/TapitOut. I'm looking forward to meeting you.