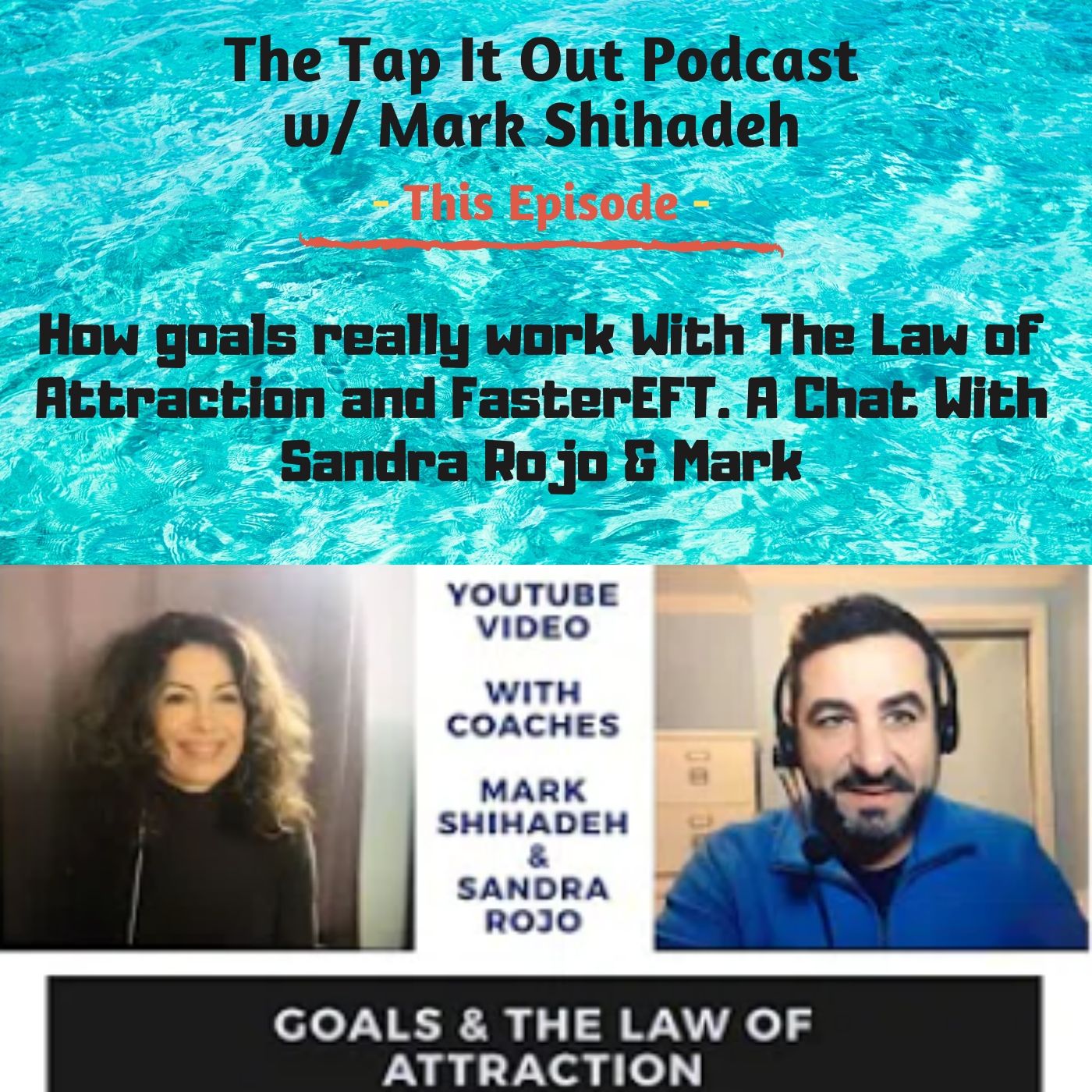 In this episode, Coaches Sandra Rojo and Mark Shihadeh reunite after 1 year to discuss goals, affirmations, the law of attraction and FasterEFT / eutaptics®.
Success Mindset Coach Sandra Rojo collaboratively works with midlife men and women to overcome limiting beliefs and renew their life purpose.
Follow Sandra on IG @journeytoauthenticliving
Or YouTube - Journey to Authentic Living
Contact Sandra: sandra@j-tal.com.
For more info on FasterEFT Tapping and leading edge, Law of Attraction principles, head over to my group http://Facebook.com/groups/TapitOut. I'm looking forward to meeting you.