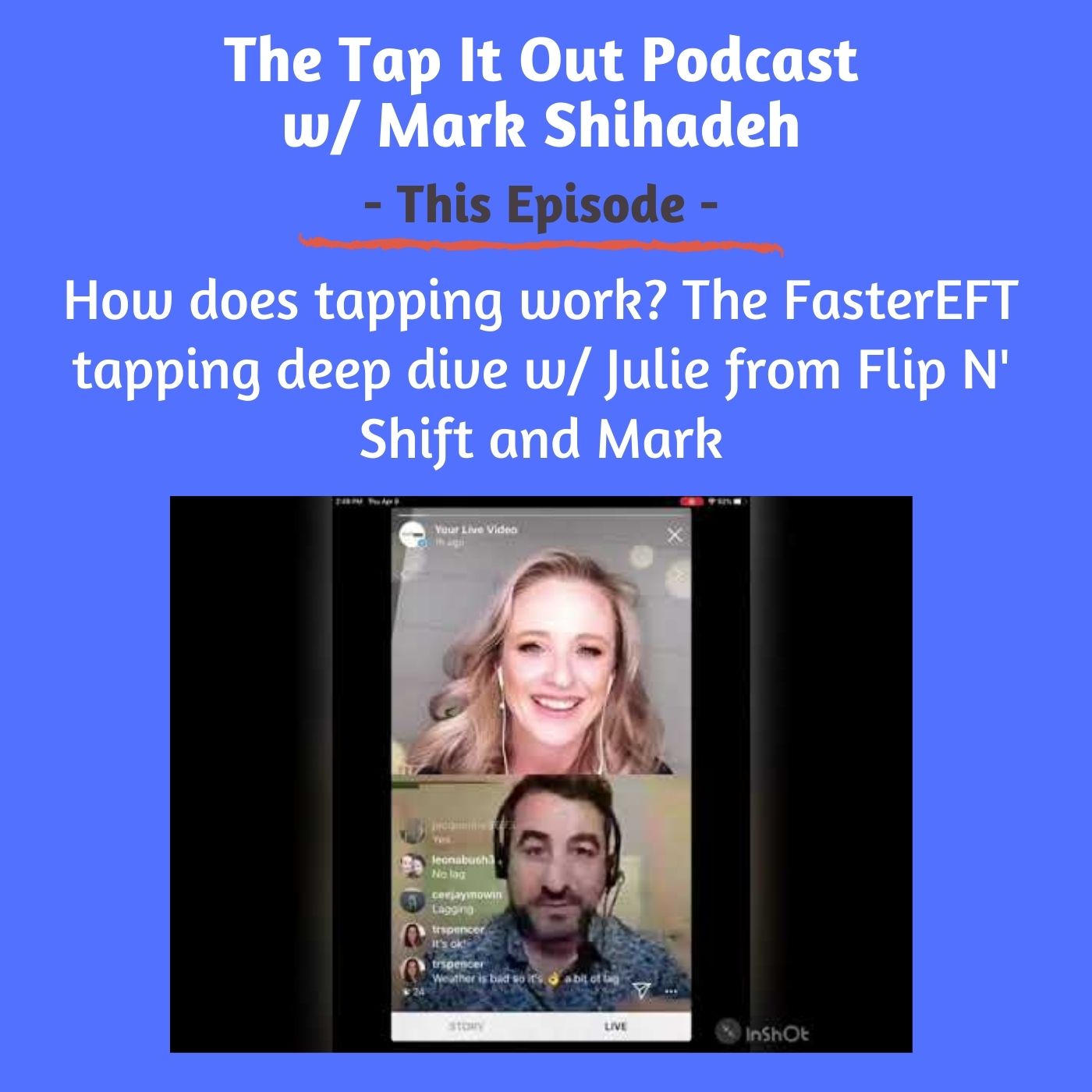 In this episode, Julie from Flip N' Shift and I take a deep dive into how FasterEFT tapping really works and how to use it in your life to attract more money, lose weight, attract a relationship, heal chronic pain and a lot more. 
Julie Walz is the founder of The Flip N' Shift (podcast coming soon) and Co-Host of The Flip N' Shift Lives on IG. Julie has Successfully recovered from Chronic Illness, mold Illness, Chronic Migraines, and Lyme disease. BSA, MHSA, Mindfulness Education Certification, and Tiny Habits Coaching Certification.
You can find more info on Julie and Flip N' Shift here: www.flipnshift.com
For more info on FasterEFT Tapping and leading edge, Law of Attraction principles, head over to my group http://Facebook.com/groups/TapitOut. I'm looking forward to meeting you.