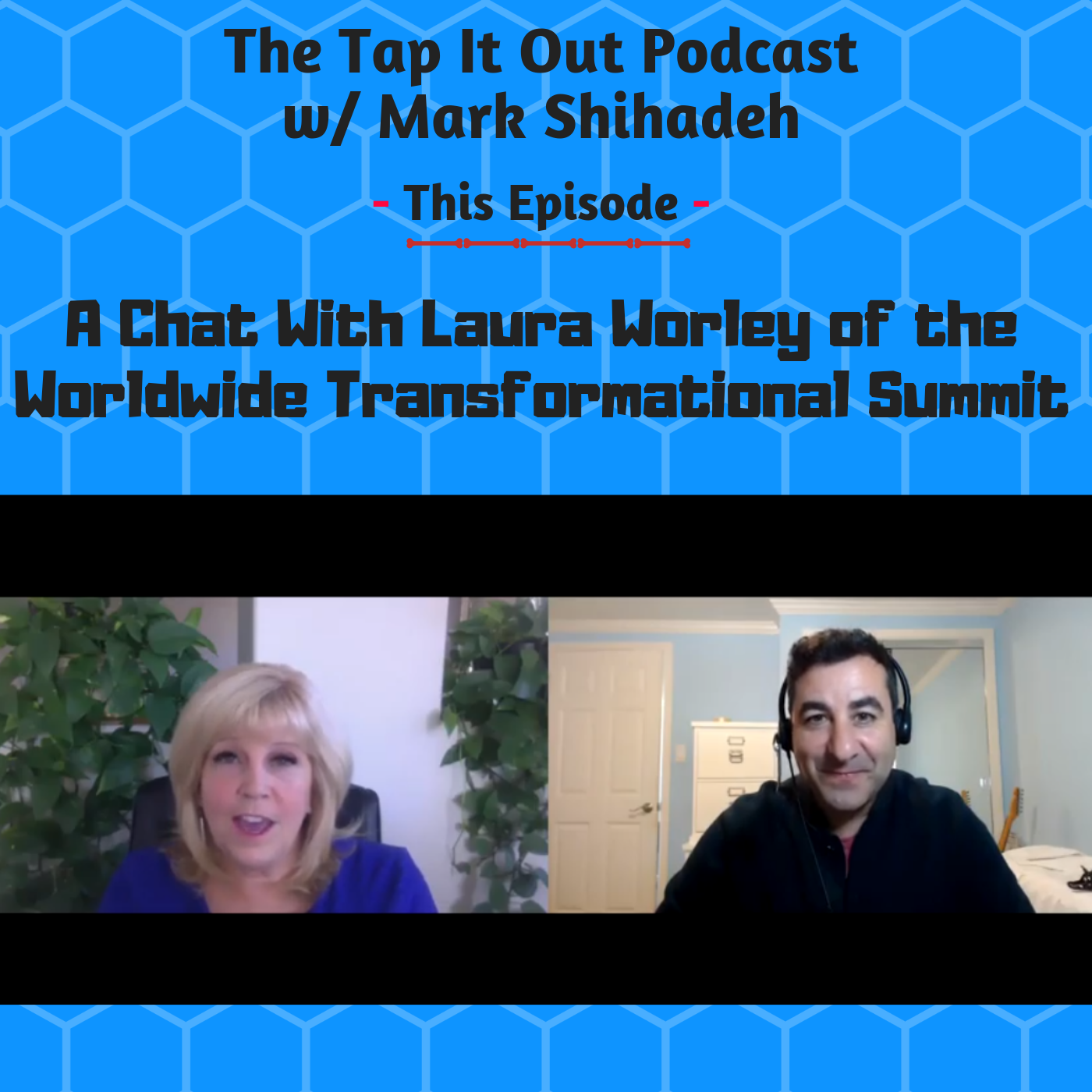 In this episode of the Tap it Out Podcast, I chat with my friend and creator of the Worldwide Transformational Summit, Laura Worley.
It is a talk rich in "wisdom nuggets" and includes an amazing story of how Laura used FasterEFT to heal from traumatic, childhood abuse after having unsatisfactory results from 20 years of talk therapy and spending half a million dollars.
You will also learn how many other parts of Laura's life transformed as a "side benefit" of working on her abuse. Laura's explanation of how this is possible is fascinating.
Lastly, you will learn how Laura helps folks overcome their complex trauma, and you will hear an inspiring story of how she received and acted (eventually) on inspiration to start the Worldwide Transformational Summit. This year, guests and speakers of the summit include Lisa Nichols, Dr Joe Vatale and Dr Demartini of The Secret movie. The summit starts July 13th, 2019. Click this affiliate link to learn more http://bit.ly/wwtSummit.
Laura Worley is also a Transformational Coach, Trainer, and Speaker helping people in the area of complex trauma. Click this link to learn more www.laurajworley.com.
For more info on FasterEFT Tapping and leading edge, Law of Attraction principles, head over to http://Facebook.com/groups/TapitOut. I'm looking forward to meeting you.