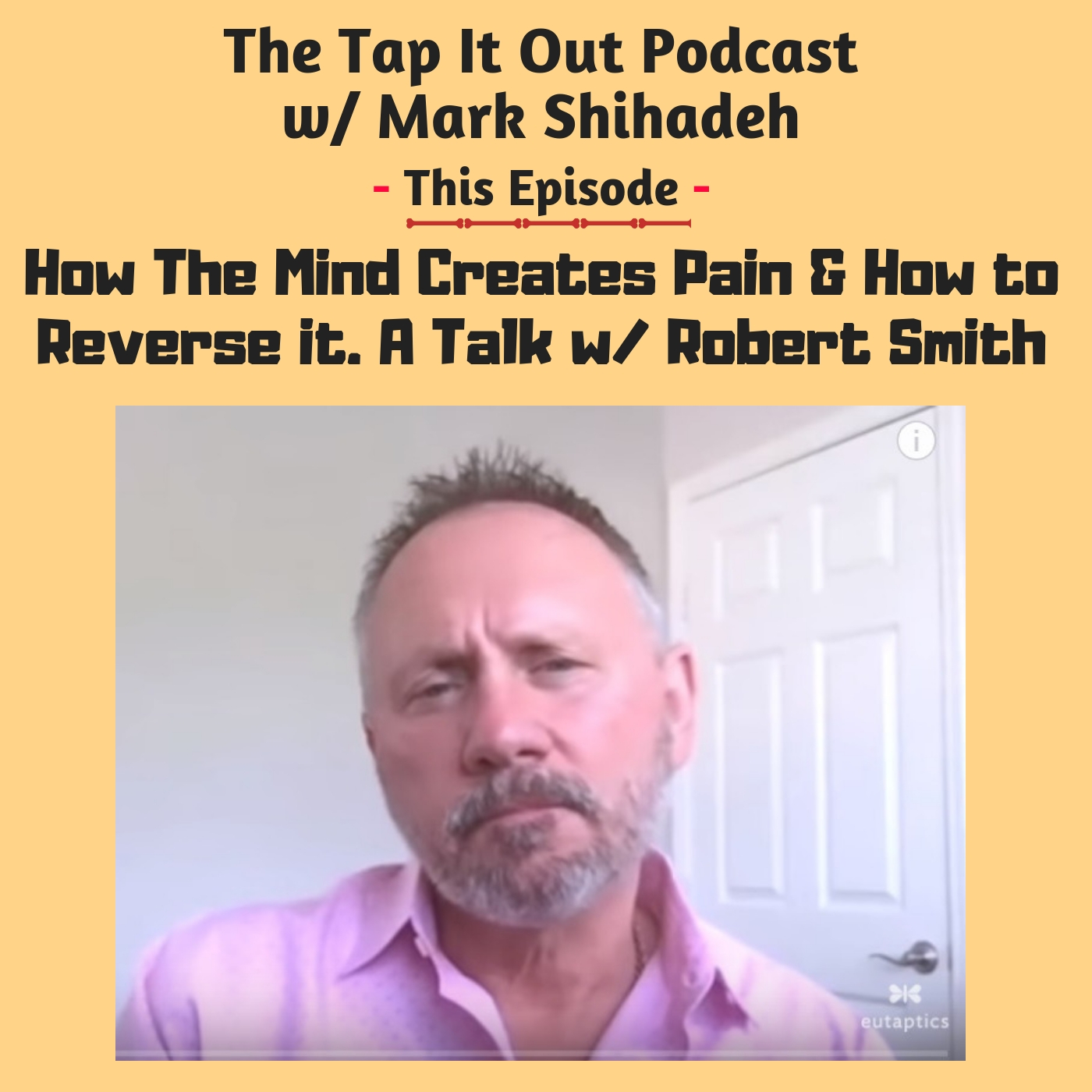 In this episode, I have my second talk with Robert Gene Smith, the creator of FasterEFT.
I'm a certified FasterEFT Practitioner and before I started going to the trainings, I would watch videos on Robert's site of people who were able to heal themselves of a laundry list of debilitating, chronic illnesses that doctors couldn't fix.
These videos were almost too hard to believe until I started training and met my fellow practitioners in training (who are now my friends) who have had similar amazing, out of this world, healing successes with FasterEFT.
Robert and I talk about the experiences of my friends, how the mind creates pain and what to do about it. 
For more info on FasterEFT Tapping and leading edge Law of Attraction principals, head over to Facebook.com/groups/TapitOut.