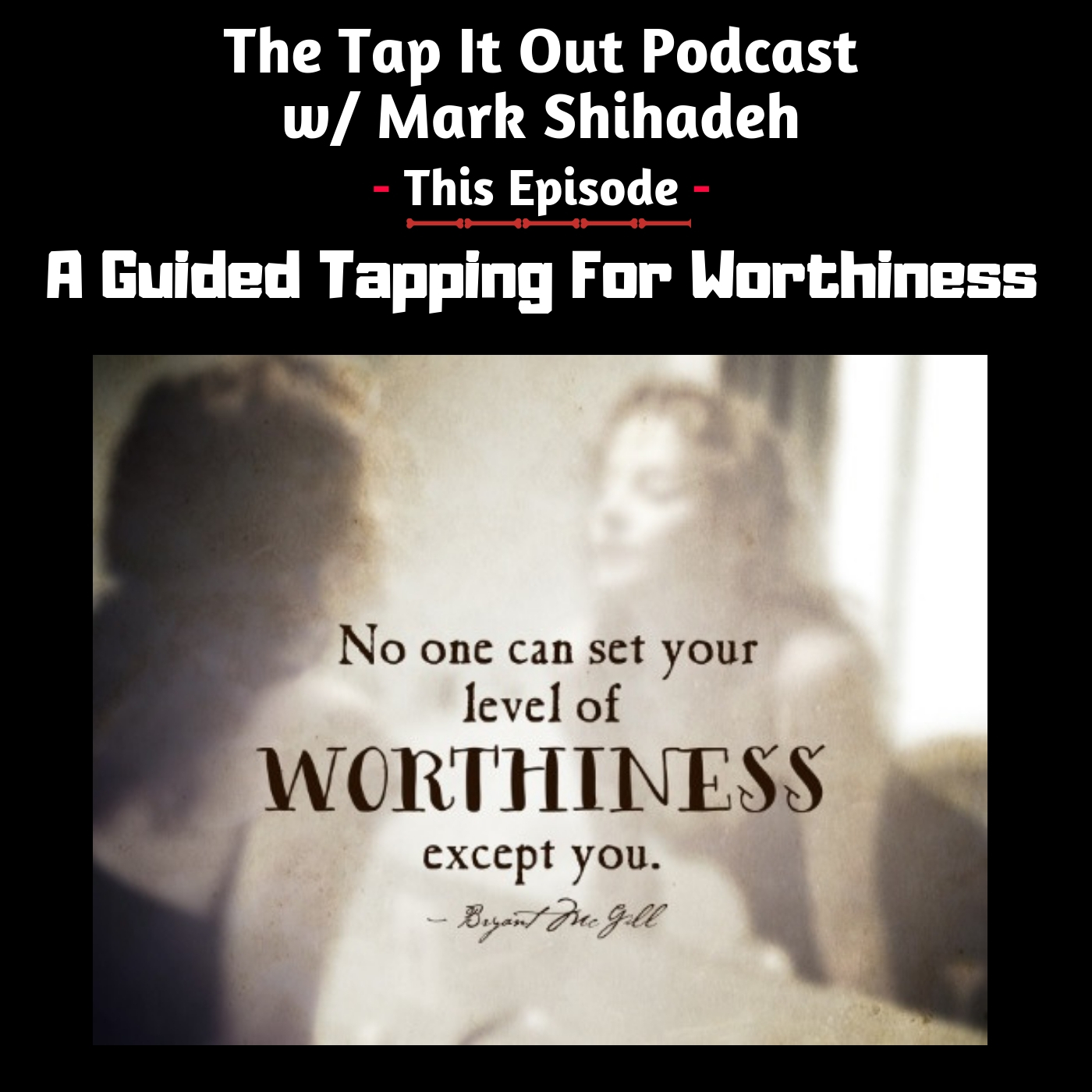 In this tap-along episode is a guided tapping for worthiness. If you can improve on your worthiness - and if you're human.. and breathing, you can - this is a good episode to check out and tap along to.
A feeling of unworthiness is really at the heart of all our issues. We all want to feel good, confident, abundant, make money, be fulfilled, healthy, successful, and loved. If we don't feel worthy of the things we want.. no matter what we do, we will either ultimately sabotage ourselves, or we might have temporary success, only to have it eventually go away.
When we feel worthy, things just seem to work out for us, we go for what we want, people are attracted to us, and we get the best ideas and inspirations. It's a very good idea to tap on our worthiness issues. So what are you waiting for?!?
For more info on FasterEFT Tapping and leading edge Law of Attraction principals, head over to http://Facebook.com/groups/TapitOut. I'm looking forward to meeting you.